5 SEO Tasks For New WordPress Websites
Search Engine Optimisation (SEO) is an ever-changing, fluid environment. In their attempts to continually improve the quality of results presented to searchers, all the search engines are continually updating the algorithms they use to rank web pages. Google, alone, makes between 400 and 500 algorithm updates a year.  The major ones, like Panda, we hear about. The ongoing tweaks we don't. I constantly read threads in forums from people trying to analyse keyword density, understand whereabouts in their headings they should place their primary keyword and how many times they should repeat it. But they're focusing on the wrong thing! Don't focus on the search engines. 400 to 500 algorithm updates a year equates to nearly 2 a day. You cannot hope to keep up with that number of changes – if you tried you'd never do anything else. Every algorithm update is designed to improve the search engines' ability to understand the content of your articles – which is why some META tags, such as keywords, are of little use these days. The search engines are getting better and better at finding high quality articles because their aim is to present the best possible results to searchers. That's what drives them. However, there are some basic SEO principles which have, to date, held true through all those updates. Once you have these in place, some of which you need to implement for each new article, forget about the search engines and write for people. Because that's who the search engines are focusing on. Make sure your articles are well researched, detailed, well written and easy on the eye. That, ultimately, will bring you way more search engine love than hours of worrying about keyword density ever will.
5 SEO tasks for new WordPress websites
Here, then, are 5 steps you can take to set up the search engine basics for a new WordPress website. These are all on-site SEO tactics. Off-site SEO is mostly about the number of incoming links you have to your site and these do, in the end, have more impact on your search results placings. But you don't have a lot of control over those, and you do need to have the basics in place before you can start attracting them. So here you go:
Step 1: META titles and descriptions
There are 2 areas you need to think about here:
Your site as a whole
Each article within your site
Adding the META title, description and keywords to both your site and individual articles (posts and pages) is so straight-forward today there's no excuse not to. All premium themes and many free themes these days have SEO controls built in. But, if the theme you're using doesn't, there are several good plugins you can install to do the job. Platinum SEO, All-in-one-SEO-pack and Yoast SEO are all good, highly functional SEO plugins. Yoast is the newest of these and is creating some buzz at the time of writing. As with any plugin, there's a risk of it clashing with other plugins on your site, or your theme. So try out those SEO plugins and find the one that works best for you. Be sure to have only one of them active at any one time and, once you've made your choice, remove the other two from your site. Be aware, though, that the META data you enter with one SEO plugin is dropped when you deactivate it. So you'll either need to write an SQL script to convert the data to the new plugin or re-enter the data. These plugins will offer you fields in which to enter the title, description and keywords for your home page. You'll also be able to set the robots index, follow and archiving tags for your home page and default for articles, and you can define the format for the titles and descriptions of individual pages. And an important one: you'll be able to tell the plugins to assign canonical URLs to your articles. If you're not clear on what title and description format you want initially, just accept the defaults – you can always go back and change them later. Turning to the 'index' and 'follow' options, I constantly see threads and articles saying that WordPress creates duplicate content. This is not true. WordPress enables the same content on the same site to be accessed via a number of different routes – but that's not duplicate content. Those routes include your day archives, month archives, year archives, author archives, tag archives and category archives. While these archives do not create duplicate content, they do dilute the SEO focus. Therefore it's a good idea to set 'noindex' and 'nofollow' for all your archives except categories and tags – I'll explain why later. Checking the option to assign canonical URLs, that I referred to earlier, also addresses this problem by telling the search engines which URL they should take as the primary URL for an article: it tells them the page URL (permalink) is the primary one. All these SEO plugins will also add a section to your Add New Post and Add New Page screens, where you can specify the titles, descriptions, keywords, 'index' and 'follow' settings for each individual post and page. You will probably find that this SEO module is added below the other modules on your post and page screens. So I look for it and click on the title bar to drag it up so it sits immediately under the edit window. Sitting there, it reminds me to complete those SEO fields before publishing the article – and you must be sure to do that!
Step 2: Image alt and title tags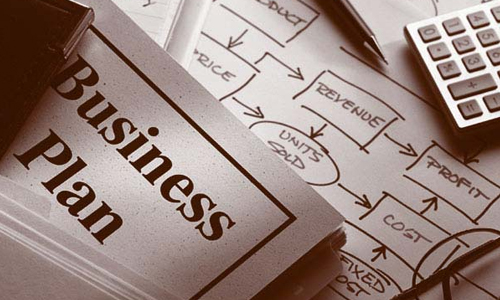 WordPress makes it so easy to add alt and title tags to images in posts and pages that I'm constantly amazed when I come across images that don't have them. When you click the 'add an image' button above the edit window in your add new post or add new page screen, you're presented with a window that contains fields for Title, Alt, and Caption. You should complete the Title and Alt fields in all cases. The title field will cause whatever you put in there to be displaid to visitors when they hover over the image and the alt field tells the search engines what the image is about. It also tells visitors who have images turned off in their browser, or email client if they're reading your posts from a feed, what the image is about. The caption field may not be applicable in all cases, but keep in mind that heat map studies have shown image captions to be amongst the most read parts of a page – so you can impart important messages from there if you use them thoughtfully. As long as your posts are focused, and your images support the points you're making, the alt tag helps the search engines to understand what your article is about. You can make it as descriptive as you like, so it explains clearly what the image is depicting – there's no limit on the number of characters you can use. Do remember, though, that if you add an image to a text widget in a sidebar, an ad banner, for example, you'll need to add the alt tags manually as part of the HTML code.
Step 3: Image File Names
Another point on images, which is often overlooked: make sure the image filename is relevant to the article. If you download and use stock images you'll find their filenames are usually a meaningless set of numbers and characters. But if, for example, you're using an image of a burglar breaking in to a house as a post image to introduce a post on hacking, you could re-name the image to 'breaking-in.jpg'. That would provide another pointer to the search engines that your article, and all the elements within it, is focused on hacking (illegal entry).
Comments